Friday, 11.11.11



Tuesday, August 18th 2008
It was my third visit to Cameron Highlands this year. Stayed 2D1N at Federal Resorts. Midday temp was 18deg C. The next early morning temperature was 14 deg C.



"Bunga Kebangsaan" - ZD 14-54mm f2.8/3.5 @54mm f5.6 1/60secs ISO200



"Flowers" - ZD 14-54mm f2.8/3.5 @54mm f8 1/45secs ISO200



"Morning dew" - ZD 14-54mm f2.8/3.5 @54mm f3.5 1/90secs ISO200


Wednesday, August 06th 2008
As I was cycling along Langat River I spotted this rambutan-look-alike wild fruit by the side of the trail.



Olympus ZD 70-300mm f4/5.6 @300mm f5.6 1/125sec ISO400 on E-500 dSLR



_______________________
The following pictures were shot with ZD 40-150mm f3.4/4.5 on Olympus E-500.
Tuesday January 1st 2008
"HAPPY NEW YEAR 2008".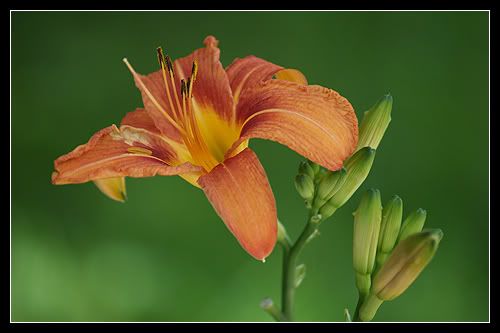 ZD 40~150mm f3.5/4.5 @ f4.5 1/250sec ISO200 - zoomed to 150mm
I preferred to stay away from the hustle and bustle of the city for a couple of days. In the morning of Dec 31st I drove up to the highlands for cool and fresh mountain airs. I just wanted to celebrate the new year with the nature...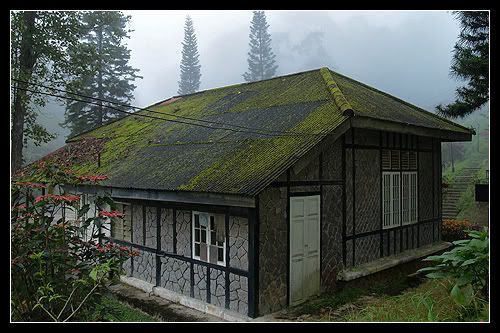 ZD 14~45mm f3.5/5.6 @ f3.5 1/125sec ISO200 - zoom out to 14mm [EFL=28mm]
ZD 40~150mm f3.5/4.5 @ f4.5 1/320sec ISO200 - zoomed to 150mm
Friday December 21st 2007
My long vacations started on Aidil Adha day through X-mas till New Year celebration. Taking photograph of beautiful flowers with tele-zoom lens at wide open aperture produces pleasing bokeh.
[f4.5 1/180sec ISO200]
[f4.5 1/350sec ISO200]
[f4.5 1/500sec ISO200]
[f4.5 1/250sec ISO100]
[all pics shown below were shot with Zuiko Digital [ZD] 35mm f3.5 Macro lens unless otherwise specified]
Mimosa
Native to tropical and subtropical. Mimosas response to light and mechanical stimuli: the leaves of some species droop in response to darkness and close up their leaflets when touched. The name comes from this "mimicking" of animal sensibility. The roots of some species are poisonous; others contain skin irritants.
[f8.0 1/350sec ISO200]
Macro view of a mimosa flower
[f6.7 1/350sec ISO200]
Melastoma
In Malaysia Melastoma is grown wild and considered as weed. In those ol' days, when I was a kid melastoma was part of my life. I ate the fruit, I uprooted the plants to find fancy root formation and used to hide behind them for some purposes...
There are about 50 species found around Southeast Asia, India and Australia - have the aesthetic value of their bright color tones including blue, violet, indigo and purple flowers.
[ZD 14~45mm f3.5 @ f5.6 1/60sec ISO200]
"
Hibiscus
Filamens"
This picture shows stamens with pollen grains of buah 6-6 or buah katakpuru flower. The size of this cluster is approximately 4 to 5mm.
A portion of "
Bird of Paradise Flower
" @1/60sec f16.0 ISO100 [1:1.5]
"Palm Pollens" - macro view at 30mm from lens filter. Vertical life-size dimension is only 4.5mm. "Actual Eye View" at 50cm is shown below...
take a macro look again...
can u spot micro bugs?...probably measuring less than 0.5mm in real life.
Click on any of the following highlighted photo categories to proceed.
Uncategorised photos
"Dry Leaf" - Olympus Zuiko 50mm f1.2 @ f4 1/200sec ISO100 on E-500 dSLR