Monday October 27th, 2008
Everybody hates Monday but it is a public holiday today. It seemed that everybody still in festive mood. After sunrise I waited till 8:00am to observe the cloudy sky whether there would be raining before or around noon. Judging from the clouds height and pattern I was certain there would be no rain at least before noon.
Around 9:00am I pushed off to the undisturbed butterfly/moth paradise. I carried with me a dSLR with 70-300mm Zoom Lens for the adventure. I preferred to use a super-telephoto zoom instead of standard macro lens to capture butterfly images at 'comfortable' distances without disturbing and scaring them. Long focal lengths with close focus capability is just perfect for this week's mission.
Butterflies and moths are both insects of the order Lepidoptera, which encompasses about 140,000 species worldwide.
There's no hard and fast line that divides butterflies from moths, but in general butterflies have knobbed antennae; those of moths range from straight filaments to feathery or branched.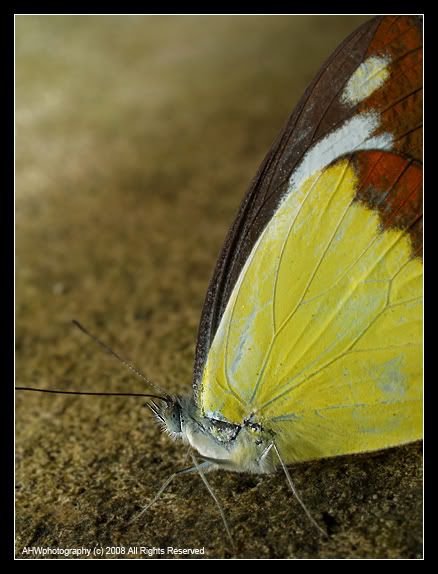 Butterflies have smooth, slender bodies; moths tend to be plump and fuzzy.
Most butterflies fly during the day; most moths fly at night. Butterflies generally rest with their wings held upright;
moths spread them out.
Most of the brightly colored Lepidoptera are butterflies.
BUTThead close-ups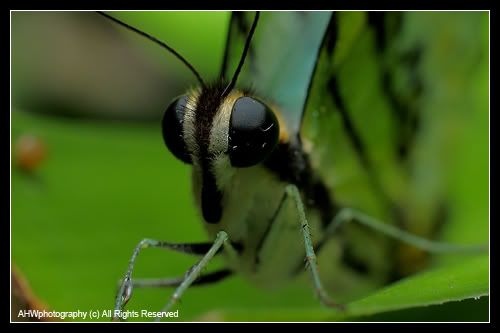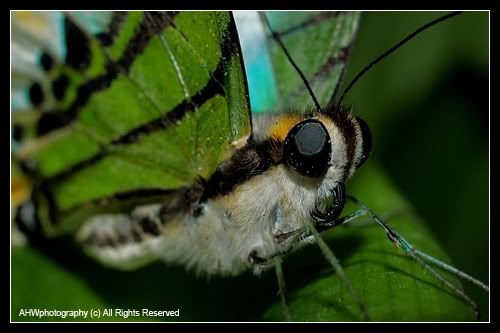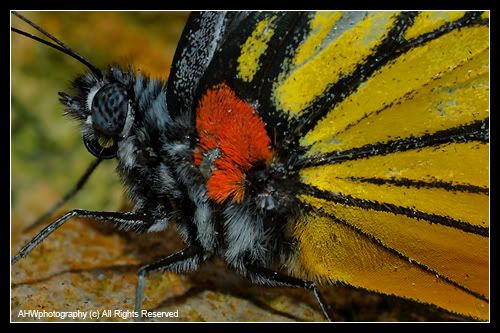 Click HERE
for 'slightly' higher resolution pictures.
Click on any of the following highlighted photo categories to proceed.
Uncategorised photos
WONDERcolors
- striking color photos
HOMEpage